THE WORLD OF TRACES en TERRE
My life journey….
Born in Germany, I chose to move to Limousin in central France in the midst of fields woods and lakes in 1995
I invite you to discover my universe. A place of continuous experimentation,
where, over the course of my discoveries, I can test my ideas on site.
You are always welcome to request a visit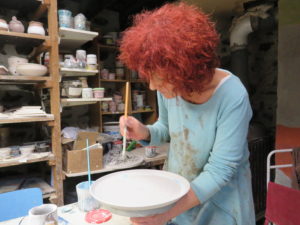 VISITE sur RENDEZ-VOUS